Software engineering is one of the most difficult positions to fill with the right people. Finding a great developer can be a challenge, especially for start-ups, where one person – the founder – has to search for the right candidates to build a great team.
Good management needs professional solutions to face big recruitment challenges.
How to find talented developers?
Why is the staffing agency the best choice for start-ups?
Discover the most effective way to hire a professional, highly skilled software developer in a relatively short time.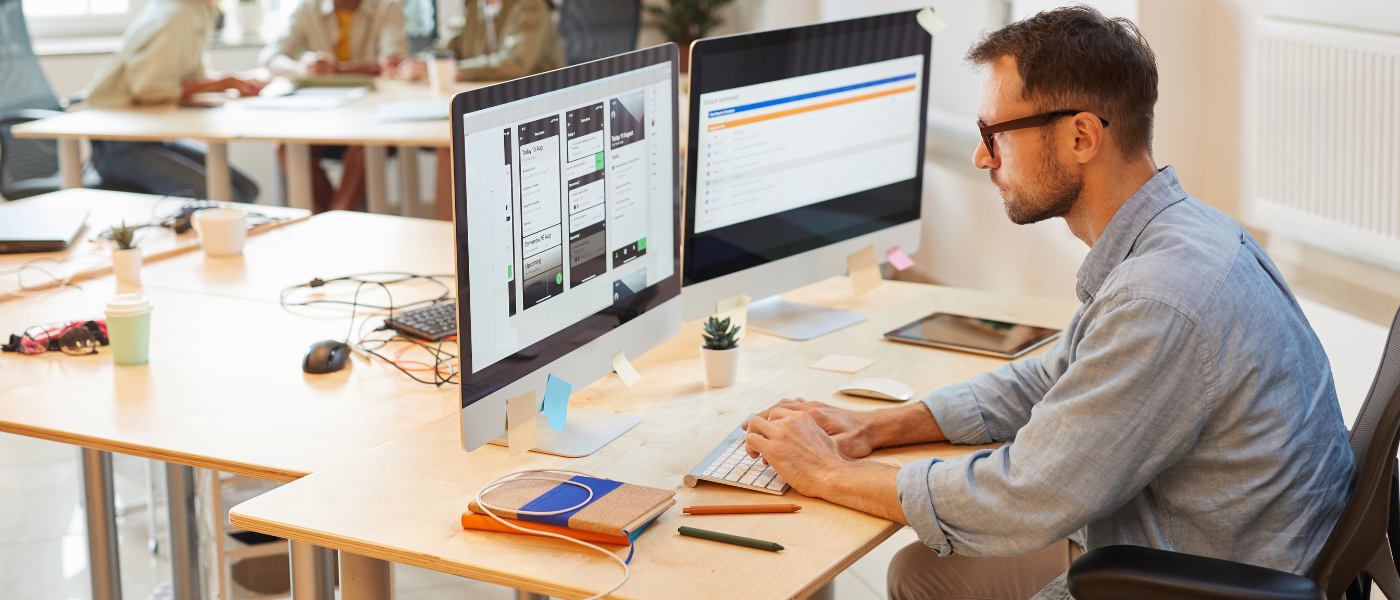 An effective recruitment process
Coders are a specific society, where the borders almost don't exist. It means that you can find and hire the best talent even from the other end of the world. It's possible when your company is popular enough, when you have a great personal network, or if you can perfectly use the power of the Internet. But remember one basic thing :
Hiring is not magic, it's not luck, it's a skill
Those simple but powerful words should make you think about the hiring process as the functional, yet complex tool to hire top software developers.
Short setup of effective recruitment process:
#1 Specify
As an employer, you want to hire the perfect matched, well skilled and experienced software engineer. Sounds great – there are billions of those around the world, it's enough to choose one from the talent pool. But no. First, you have to specify the requirements and show up expectations.
List all necessary skills, predisposition, point up nice-to-haves, describe responsibilities. Make the top software developers attracted by your project.
Nobody is perfect in any field. Staffing agency service can help you define basic and specific requirements for the developers positions. A team of IT Experts coworking with an agency knows what to ask you about to create an interesting, attractive job offer.
#2 Search
Next step is to find potential candidates.Note that top software developers don't look for new jobs by themselves. Those opportunities come to them because HR Specialists know where to look for talents.
Try to search for potential employees for your teams: use the people's potential, personal network and job-related websites.
Information Technology Recruitment Agency has access to appropriate database, great network and proven tools, which allows for effective finding qualified, best suited software developers and tech freelancers ready to work for you. The Staffing Agency can introduce first candidates even after 4-5 days.
#3 Challenge
When you need the best professionals, you have to challenge candidates before you decide to hire them. If the candidate can do quests in a certain time and solve potential problems, it means he is not only well-skilled, but also confident in his field.
Challenge the potential employees with some quests related to the offered job to check their technical skills before you hire them.
You may not be an expert of software engineering, so how can you check the needed skills for this job? HR Specialists with IT Experts know how to check main needed skills and tech knowledge of a candidate to select the best talented software developers.
#4 Discuss
Job interview with selected potential employee can show-up not only tech knowledge, but also soft skills, which helps in daily tasks of developers. Hire the right person on both-sided suited terms.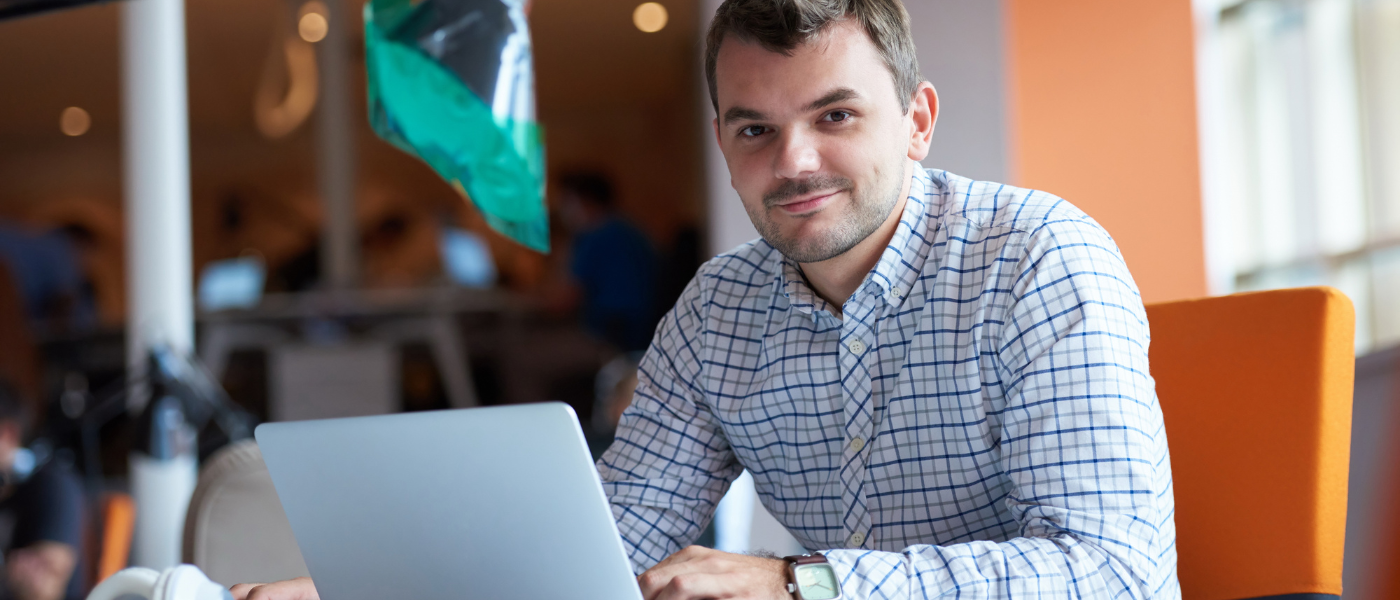 During the interview discuss all requirements, salary, type of contract. Be sure about the candidate.
Don't waste your time for wrong selected candidates. The Human Resources Team will deliver just the right suited people, who were pre interviewed. Discuss to attract, talk to introduce, ask to get to know.
#5 Choose
At the end, it comes to decide. Find the top software developers and expand your team with trusted people.
But be aware – wrong choices can cost you a lot
Only a perfectly done recruitment process can protect you and your company from wasting time, money, and motivation.
The IT industry is wide, so you have to run an effective, considered recruiting process to recruit perfectly suited software engineers to build your teams and start important projects.
The IT Recruitment Agency – the best choice for start-ups?
The point of engaging the IT Staffing Agency is simple. You don't waste your time on non-effective actions, save up the money and get only the perfectly suited candidates.
Save up your time
Finding the top developer is one of the most difficult challenges today. If you cannot attract well-educated and experienced, creative candidates of the IT industry with your well-known brand (prestige factor), truly talented people will never find you. That's why you cannot reach a target audience.
Decrease time of finding and hiring software engineers even to 2 weeks
Contact the Recruitment Agency and use the potential of coworking HR & IT Experts, who worked out long-term global relations with potential employees. They know where to ask to be heard and contact only the best suited potential employees.
Trust the proven strategies
Skill of hiring the right people needs experience. HR Specialists use proven methods which bring quick results.
Recruitment team with years of experience understands coders culture
Only a bit over 20% of IT workers consider changing a job.An IT Recruitment Agency with a strong position has possibilities to find hardly available candidates and knows how to attract them with your job offer.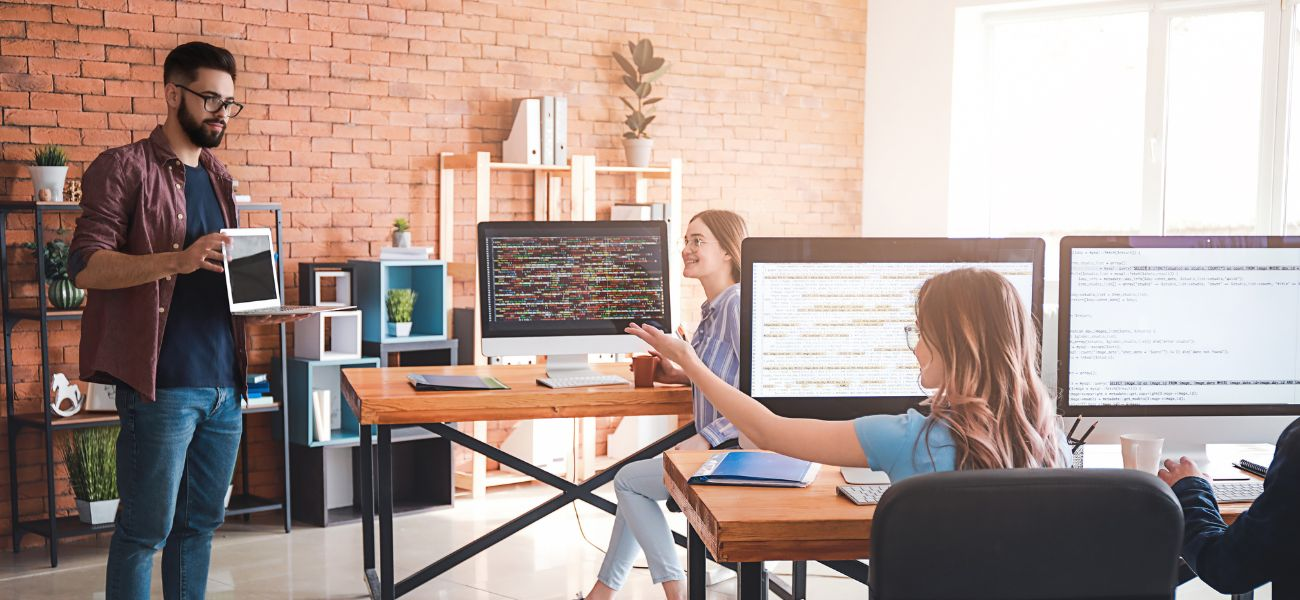 Get the top developers
Talented coders from abroad can become members of your team. It is achievable by engagig the Recruitment Agency with a strong position, which can search for the top talent for your company.
Hire developers from abroad in a short time
Recruiters will do their best to find software engineers for you, either for full time or part-time job. Let yourself think wide – looking locally will never work. You need a specialist, so look for real talents from other countries. Global network of IT engineers is full of professional developers, who are truly talented. Staffing agency can search for proper candidate for a position in your company.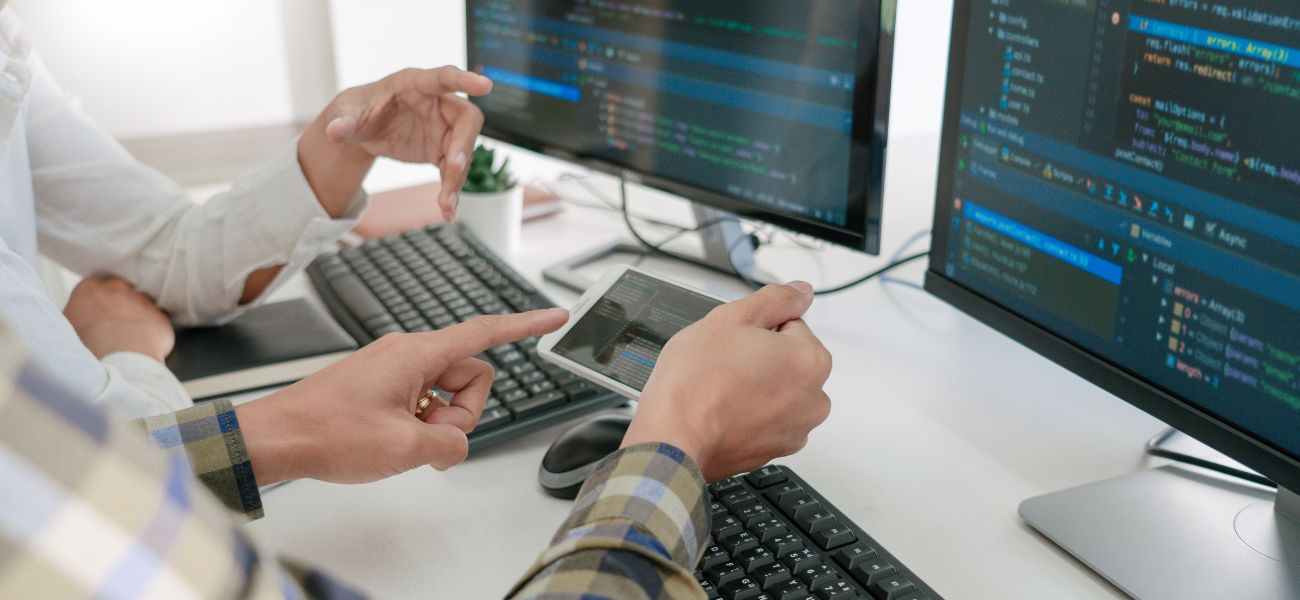 Key Takeaways: When and why an IT Recruitment Agency is the best option for finding top software developers?
If you:
are a founder of small start-up,
want to hire top talent,
care about the time,
want to save-up and earn money at once,
need the perfectly suited developer,
don't have an HR department in your company…
Then the IT Staffing Agency and staffing service will be the best solution. Build your brand, expand your company and realize big projects with high-performing teams.
Visit us
Find a moment in your calendar and come to our office for a delicious coffee
Make an apointment